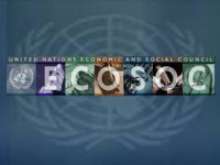 United Nations Economic and Social Council (ECOSOC) Panel Talks (Archive)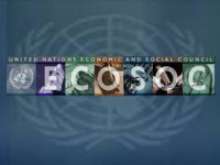 "Humanitarianism in the Network Age" (HINA) examines the implications for how a world of increasingly informed, connected and self-reliant communities will affect the delivery of humanitarian aid. It lays out some of the most pertinent features of these new technologies, such as SMS, social media and others, and identifies the opportunities and difficulties in applying them." says United Nations Office for the Coordination of Humanitarian Affairs (UNOCHA).
July 16 kicks off with a panel talk  
To make this fundamental shift possible, the report argues that:
• Information needs to be seen as a basic need in humanitarian response;
• The ways in which humanitarian information is collected, shared, and analysed need to
change fundamentally;
• There is a need to create new capacities and ways of thinking in aid organizations and
Governments to understand and use new information sources; and
• New technologies also bring new risks and humanitarians will need to develop guidelines to ensure that information is used in an ethical and secure manner.
Ms. Gwi-Yeop Son, Director of OCHA's Corporate Programmes Division, will introduce the report and its key findings. The event will also serve as the opening of the Humanitarian Fair, which will run all day Tuesday and Wednesday and will feature booths from NGOs, private sector companies and UN agencies highlighting innovative new tools and approaches to improving humanitarian assistance. Several of the groups that will be running booths that have developed innovative solutions to Network Age challenges wil
Members from the Digital Humanitarian Network at the panel talks and trade fair booths include
     Standby Volunteer Task Force (Panelist - Justine McKinnon)
     MapAction
     Translators without Borders
     Humanity Road
     DHN will also have a booth
Related posts