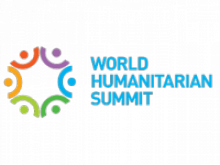 World Humanitarian Summit Activation (Archive)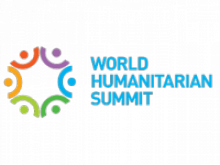 Members from the Digital Humanitarian Network (DHN)have activated to support and will be sharing their unique expertise for the World Humanitarian Summit. DHN members have been mobilised by the Office of the Coordination of Humanitarian Affairs (OCHA) to support the preparation of the first World Humanitarian Summit.
The event organized by the United Nations will be held in Istanbul in 2016. The objective of the World Humanitarian Summit is to discuss the changing humanitarian landscape and ensure humanitarian action is fit to respond to the challenges of the future. Through a series of regional consultations, starting in June in West Africa, humanitarian actors will set the agenda for the summit. These consultations will cover four key themes: humanitarian effectiveness; reducing vulnerability and managing risks; transformation through innovation; serving the needs of people in conflict.
This long-term activation represents an opportunity for DHN members to position themselves as major players in the humanitarian field. Individuals interested in being a part of these projects can reach out directly to apply to volunteer with any of the active members.
Over the next two years, DHN members will play a key role in the preparation work leading to the summit. They will assist with various tasks such as online mapping, statistical analysis, translations, social media amplification and online platform moderation. Some organizations are already involved in the preparations, others will step in as specific needs arise. Here is an overview from each solution team member.
Connected Development CODE: In collaboration with Statistics Without Borders, CODE is leading a request to provide analytical reports – using Google Analytics – on the traffic, demographics and behavior of users on the World Humanitarian Summit website.
Disaster Tech Lab: Disaster Tech Lab intends to share insights and experiences gained from more than four years of on-the-ground response work in the Caribbean, USA and the Pacific. Disaster Tech Lab views its participation in the World Humanitarian Summit as an opportunity to engage in discussions with other organizations on how to improve the available communications as part of disaster response and how digital technologies can address some of the bottlenecks currently encountered in disaster relief and humanitarian work.
GISCorps: Over the next two years, GISCorps will supply several maps, such as a dynamic map representing the eight regional consultations and a map of participants. Also, members of GISCorps around the world will be able to provide on-site assistance at the regional conferences.
GNUCOOP: gnucoop is stepping forward to help develop or upgrade an interactive web-based platform already established by the World Humanitarian Summit.
Humanity Road: Humanity Road volunteers are providing public awareness and social media outreach in support to the regional consultations. Humanity Road is also collaborating with Statistics Without Borders on the analysis of millions of tweets collected by Humanity Road during Typhoon Haiyan in the Philippines (November 2013). The objective is to illustrate how the collection and analysis of social media at the onset and periodic times during an emerging disaster can be used. Also, two Humanity Road volunteers are acting as the main points of contact to coordinate requests and responses related to the World Humanitarian Summit.
Info4Disasters: Info4Disaster offers support to the regional consultations via social media general outreach. Additionally, in collaboration with OpenCrisis, Info4Disaster will facilitate an analysis and discussion of collaborations between traditional and digital humanitarian organizations.
PeaceGeeks: PeaceGeeks will contribute to social media coverage and to graphic design. PeaceGeeks also offered to deploy its Amani website (CRM + mapping) development platform if there is a need.
Standby Task Force: The Standby Task Force helped coordinate the first phase of the activation request and has now taken up the role of observer. SBTF intends to contribute with experiences and developments on the event.
Statistics Without Borders: Statistics Without Borders is working with Humanity Road to provide analysis of Typhoon Haiyan response. SWB volunteers are also collaborating with CODE to provide analysis of the World Humanitarian Summit website traffic and behaviours.
Translators Without Borders: Translators Without Borders (TWB) is providing  translation of documents in four languages through the TWB Workspace which connects professional translators volunteering their time to humanitarian organizations. In addition, TWB will contribute experience and information on the need to narrow the language gap during a crisis and will provide information on its Words of Relief translation crisis relief network currently being piloted.  
More information about the World Humanitarian Summit can be found at http://www.worldhumanitariansummit.org
Facebook: https://www.facebook.com/WHSummit
Twitter: @WHSummit
Related posts